With its beautiful surroundings and reputation for hospitality, Kohchang has quickly become a primary destination for many of those planning weddings or special events. The Island is well-equipped to facilitate gatherings of all sizes in a variety of unique settings. Everything can be found right on the Island, including:
Weddings: Let your wedding be the one that no one will ever forget. Dazzle your friends with a reception at one of our Chivapuri Beach resort. The typical Island wedding is anything but that-- it might be called romantic, storybook, one-of-a-kind, surprising or inventive, but never typical. We offer beautiful locations, fabulous food and so much island charm. Celebrate the most important day of your life in one of the world's most beautiful places.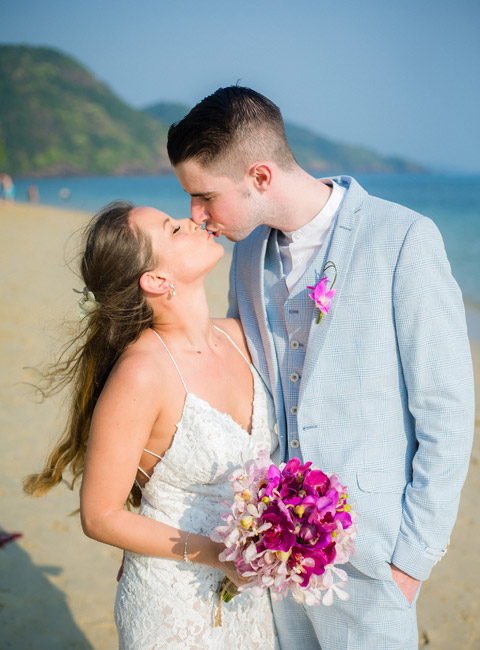 Our Weddings team is the leading provider of world class stylish wedding packages that are exciting, romantic and affordable. We're locals and we specialize in weddings.
Our professional and experienced team will make your dream wedding everything you could hope for, whether it is a simple or elaborate ceremony.
We offer a wide range of romantic locations and services, including accommodation options for you and your guests, transportation, flights, romantic dinners, hen & stag parties, wedding reception and anything else that will make your wedding day exceptional.